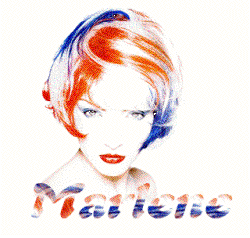 Make A Gift From Your Garden:
Fragrant Skin Tonic
Splash this on after cleansing for a delightful pick-me-up.
It is a great toner for all skin types,
and is especially effective if your complexion is oily.

Tonic Ingredients:
1 cup apple-cider vinegar
5 tablespoons fresh rose petals
4 tablespoons fresh sage leaves
3 tablespoons fresh raspberry leaves
2 tablespoons fresh rosemary leaves
1 cup rose water
Instructions:
Lightly heat vinegar and pour it over petals and leaves in a 1-quart glass jar.
Cover with a nonmetallic lid.
Steep for ten days, shaking jar daily.
Strain; add rose water.
Use at once or store in covered glass jars with nonmetallic lids.

Honey Mask
The best facial mask is honey.
Place a cloth in warm water and apply to your face to open the pores.
Smear on honey, and leave on for 15 to 30 minutes.
Rinse off with warm water, then use cold water to close the pores.
Use once a week.

Facial Mask
Squeeze half a lemon and mix the juice with one beaten egg white.
Leave on your face overnight or,
for a quick pick-me-up, just 15 minutes.
Splash warm water on your face to rinse.
It helps to removes blotches,
because the lemon works as a bleaching agent.

Lighten Circles under Eyes
To lighten dark circles under your eyes,
wrap a grated raw potato in cheesecloth
and apply to eyelids for 15-20 minutes.
Wipe off residue and apply an eye cream.
Mix together
1 tablespoon honey,
1 egg yolk,
1/2 teaspoon almond oil
1 tablespoon yogurt.
Honey stimulates and smoothes, egg and almond oil penetrate
and moisturize, and yogurt refines and tightens pores.

Facial Exfoliate
2 heaped tsp fine oatmeal
1 tsp. baking soda
Combine ingredients, and add enough water to make a paste.
Apply to skin and rub gently.
Rinse and gently pat dry.

Banana Wrinkle Fighter
Banana is wonderful as an anti-wrinkle treatment.
Mash 1/4 banana until very creamy.
Spread all over face and leave for 15-20 minutes
before rinsing off with warm water followed by a dash of cold.
Gently pat dry.



©Marlene's Nest 2003