I will share a little about myself, my family, and my "fur-children on these pages.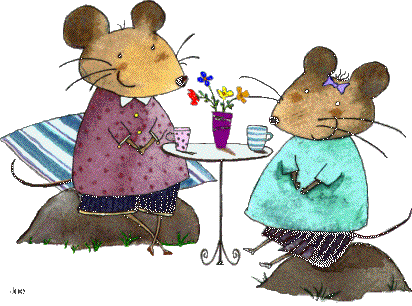 Skip and I were Married in1985

This is Miss Winnii, Isis & Gunner
They are Basenji Hounds
I was born in San Mateo, California but I have lived in
Sacramento, California since I was 10 days old.
Mom, Dad, and Me ~ 3-20-1937
I am a Christian and love the Lord.
My Daddy was a preacher and I am the typical "Preacher"s Kid".
I went to Marshall Elementary School, Sutter Jr. High School,
and to Sacramento High School. In 1953 I left Sacramento to go to
Canyonville Bible Academy in Canyonville, Oregon.
I returned to Sacramento and graduated with the
e Sacramento High School class of 1955.
Me, Dennis (eldest son), My Mom, Don (youngest son), David (middle son)
My wonderful grandchildren,
Sarah, Ben, Jon, Erin, Tim, Bailey and Cole,
In 1991, some friends and I have started a reunion of the Sutter
Junior High School class of 1952. We meet each year in October
for a potluck meal. Some of us started Elementary School together.
We are a very close group - more like a family.
It is a blessing to have such an extended family
Skip's Mom lives in Tennessee and still maintains her own home.
My Mom lives in a retirement community where she can get the care that she needs.
They are both very special to me.
My Dad was born in East Prairie, Missouri but lived most of his childhood
in Madera California He attended Glad Tidings Bible college in San Francisco,
California in the 1930's. He met my mom (Elsie Schneider) in Lodi,
California where he was ministering. It was love at first sight.
Mom played the piano and Dad preached. They were married 61 years.
Together they worshiped the Lord together nightly before they went to bed
with Bible reading and prayer.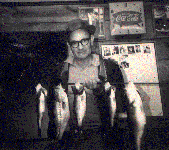 "Now as he walked by the sea of Galilee, he saw Simon and Andrew his brother casting a net into the sea; for they were fishers.
And Jesus said unto them, 'Come ye after me, and I will make you to become fishers of men'."
As my eldest son said, "Grandpa was truly a fisherman and a fisher of men".
Dad's 92nd birthday was on April 12, 1994.
He was promoted to Heaven on November 19, 1994.
He was a victim of Alzheimer's disease.
Mom and Dad days before he went to he went to Heaven.
We are quite anxious to see Dad again.
"For surely there is a hereafter,
and your hope will not be cut off."
Proverbs 23:18
For I am persuaded, that neither death, nor life, nor angels, nor principalities, nor powers, nor things present, nor things to come, nor height, nor depth, nor any other creature, shall be able to separate us from the love of God, which is in Christ Jesus our Lord.
This is me with my 3 sons.
Dennis 1960 David 1960 Don 1962
Dennis as " Master Sacramento 1959 "
Yes, Of Course I am a proud Mother
Now that you know a little about me and my family,
enjoy the rest of the journey through my pages.
Please take time to drop me a line and let me know where you live.